Posti

A Finland-sized Promise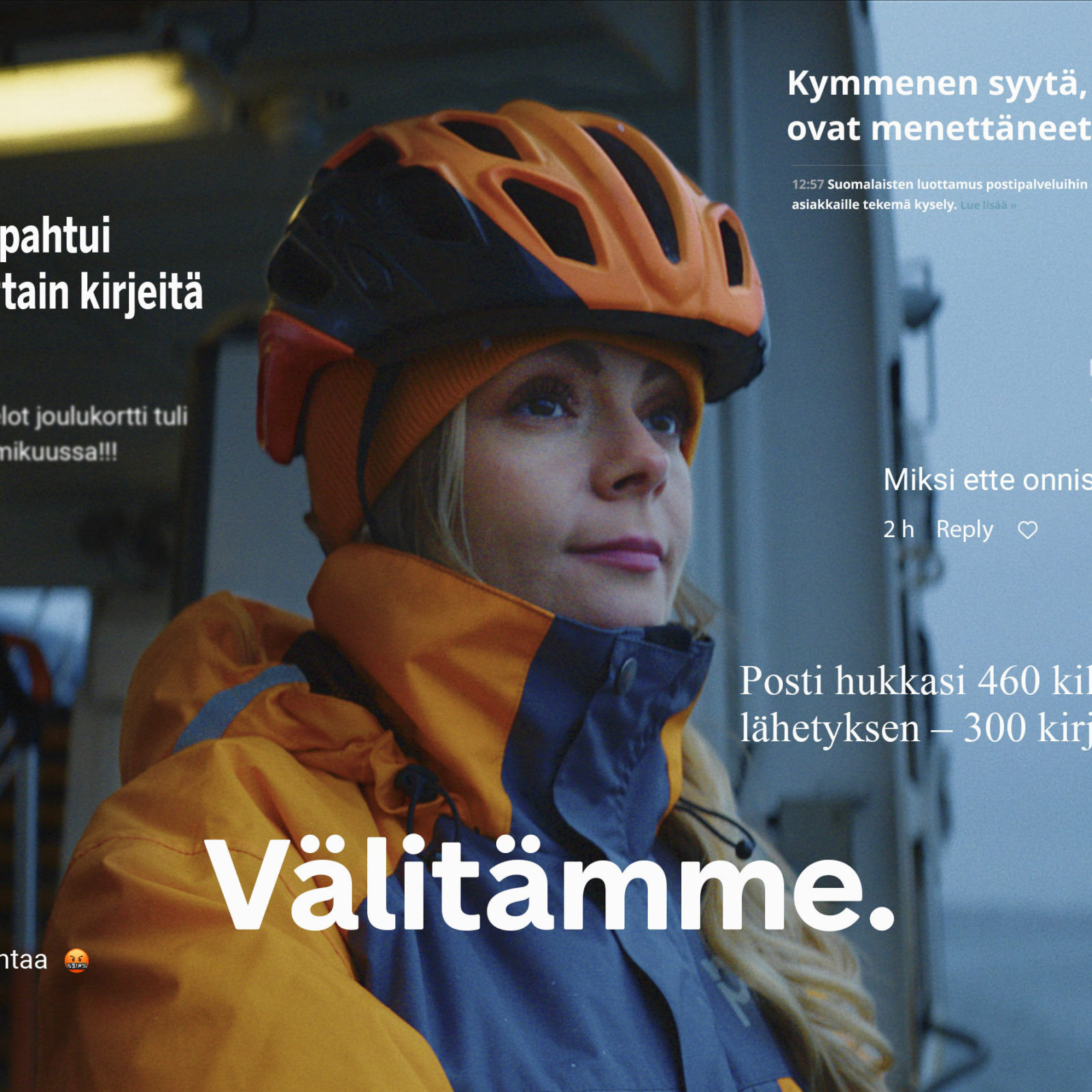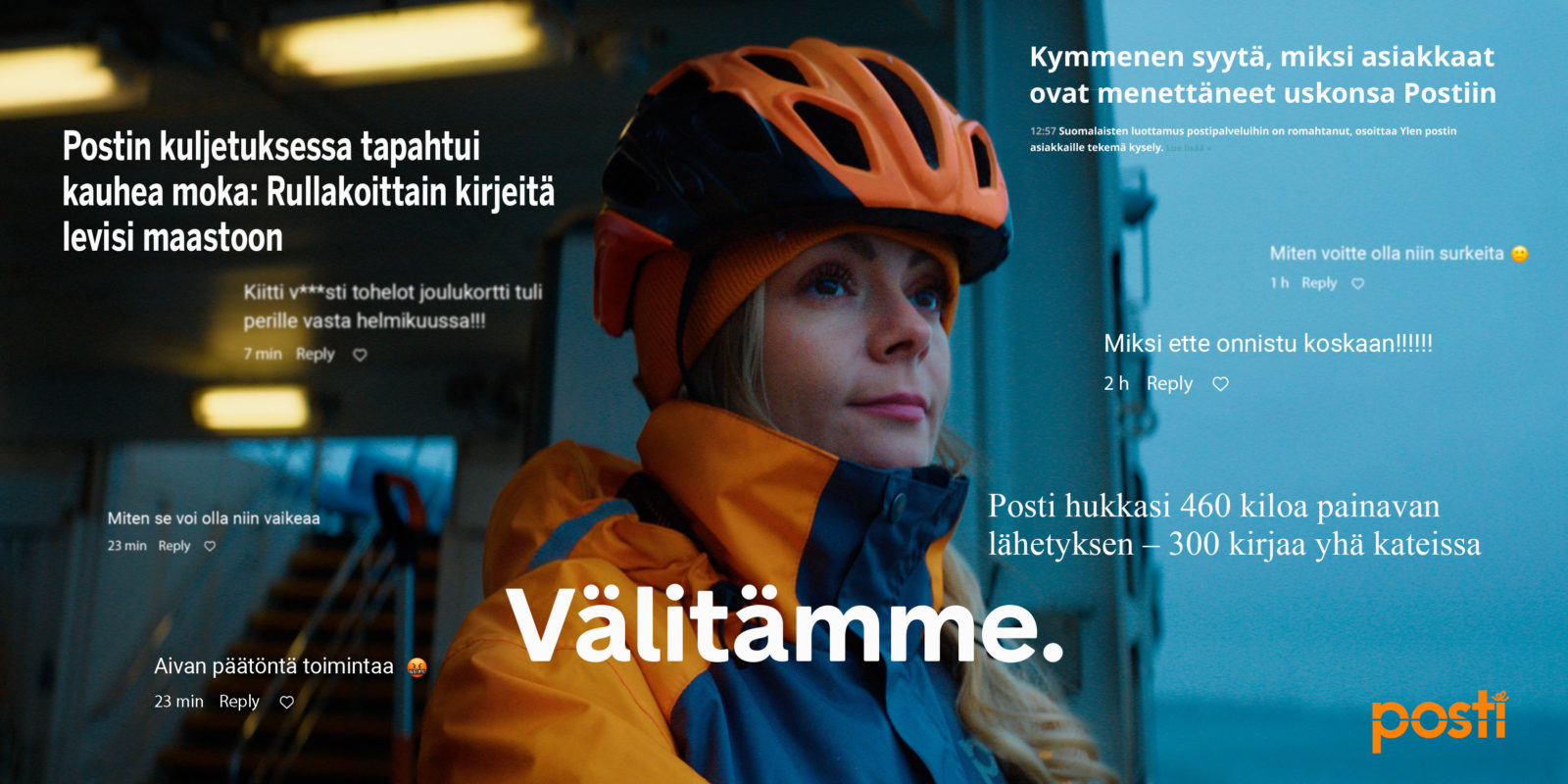 Suffering from disrepute, Posti has worked on a significant internal change in recent years. With the new marketing communication concept, we wanted to make the ongoing work visible externally as well.
Today, Posti employees visit the doors of millions of people every day. The truth is that the majority of deliveries go smoothly. However, every mistake is one too many, and Posti is committed to developing their operations with their customers, and hundreds of Posti employees worked on Posti's brandstory. For an open-ended question, they repeated one important term in the answers: Caring. This gave birth to a promise describing Posti's overall change, which describes the attitude of Posti employees as well as the important main mission Posti has possessed for 400 years: to deliver goods, emotions, and information everywhere in Finland.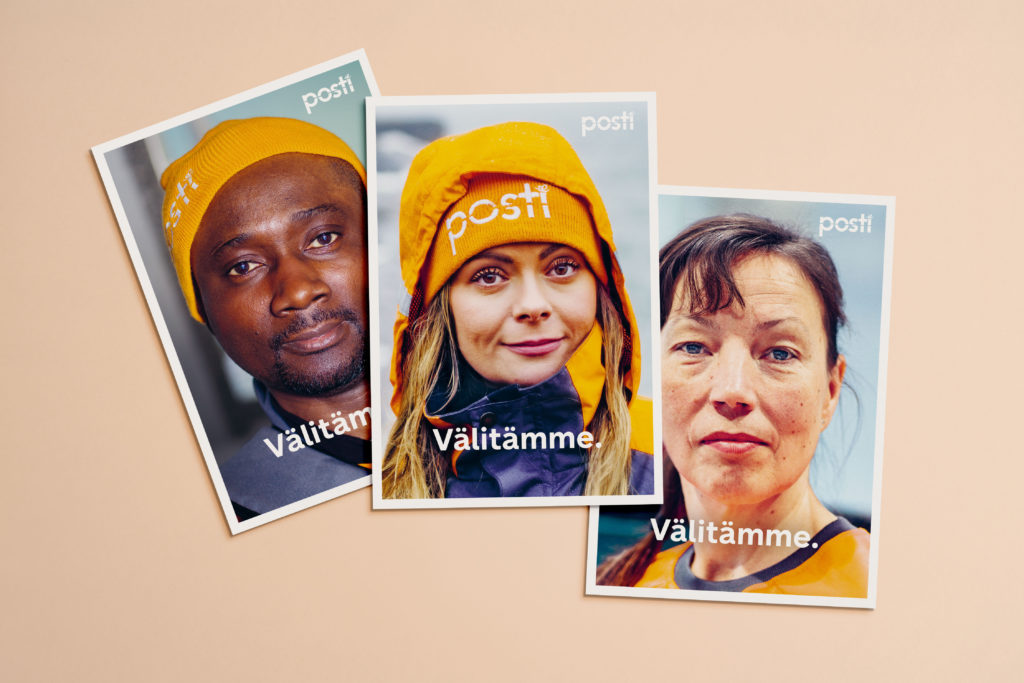 Posti's new marketing communications umbrella concept was launched in April 2023. The launch campaign started on social media, and it was then expanded to both paid and earned media. The main message of the concept was sent as a postcard to all Finnish homes, and from all campaign communications people were directed to the campaign page to read more about Posti's operations and how it's being developed.