Kekäle

Buy less, wear more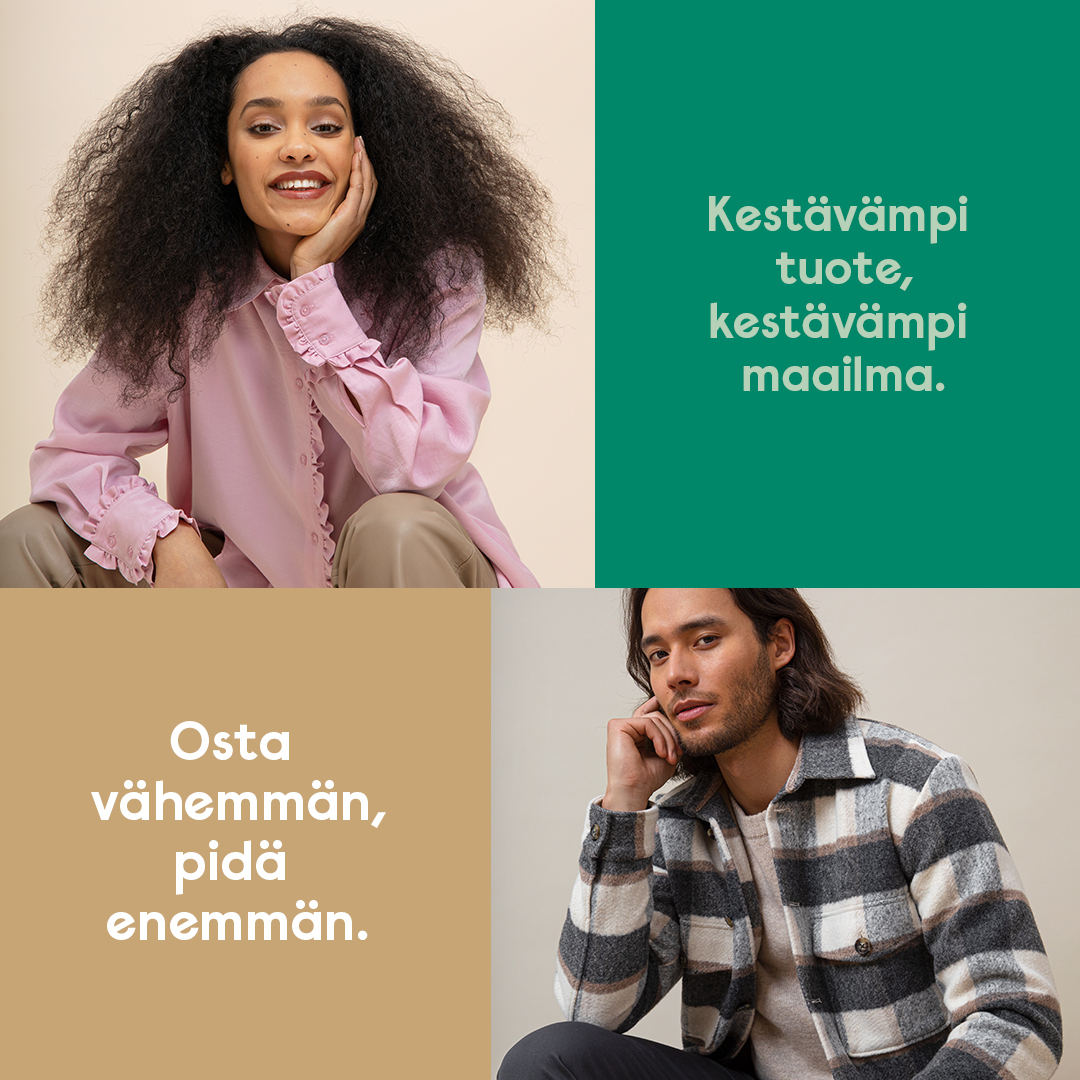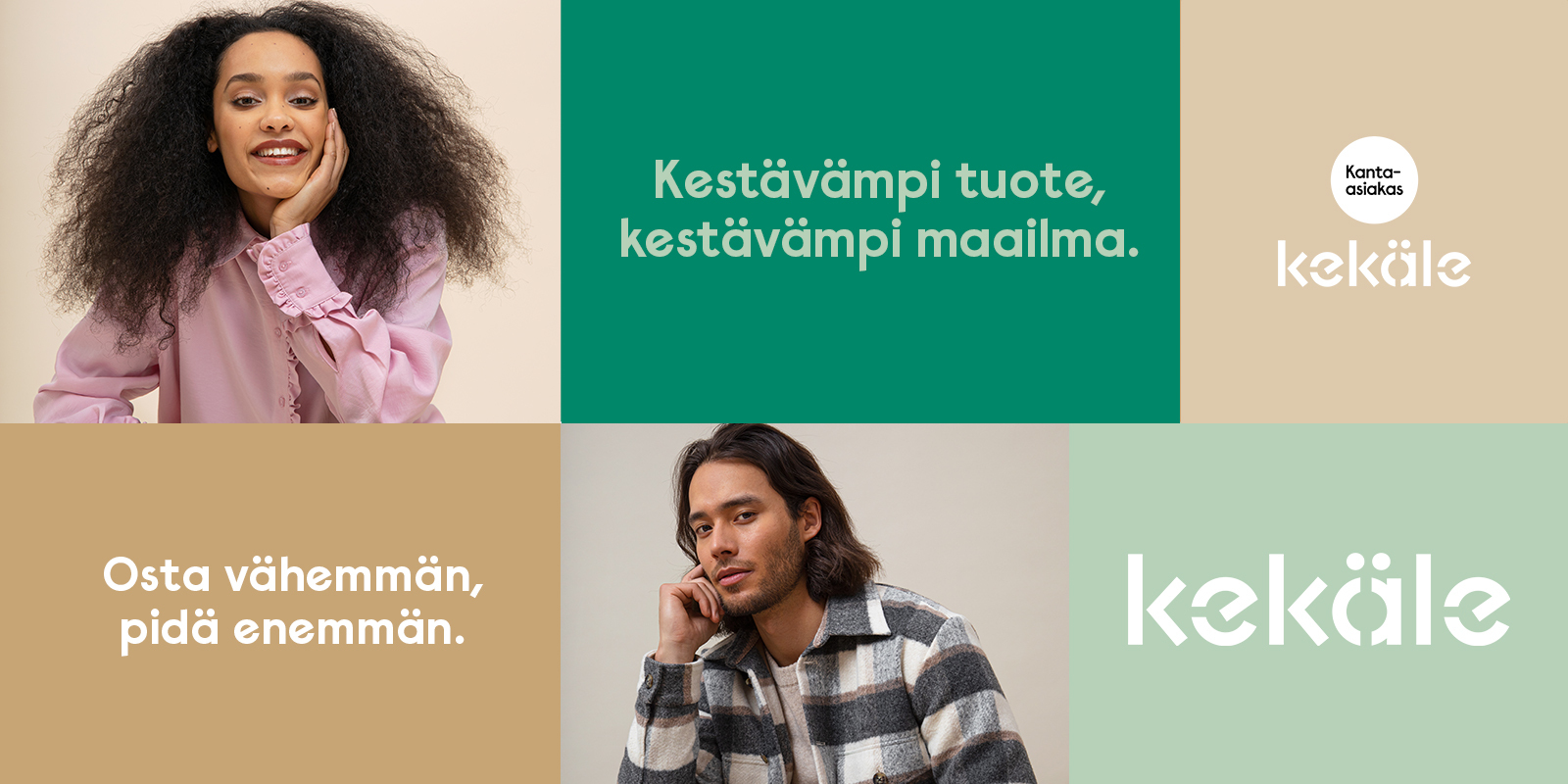 Finnish fashion retailer chain Kekäle's ambitious goal is to become the best known and most responsible clothing and fashion chain in Finland – and beat their gigantic international competitors. Ivalo took up this assignment with the requisite passion.
The first step was to resolve how to sell clothes without becoming part of the textile waste problem plaguing fast fashion. In addition to core messaging, the brand look needed a clarification. The shared journey began with a brand workshop to uncover the meaningfulness shared by Kekäle and its target groups. This was crystallized into an Emotarina story and implemented with extensive visual rebranding.
Along the way, Kekäle's brand promise took shape and became 'Buy less, wear more.' It conveys Kekäle's philosophy: rather than move as many pieces of clothing as possible, move high-quality clothes that endure and bring joy for years to come. If you don't hoard clothes to fill out a closet but buy them because you love them and want to wear them regularly, it's a win for both your wallet and the environment.
With the core of the Kekäle brand identified and honed to crystal clarity, it was time to lay down a path from the Emotarina story to each touchpoint between the brand and its customers – from shop customer interfaces to newsletters and from ad banners to loyalty program discounts. We also created a new strategy of continuous action for Kekäle that substantially streamlined the implementation of monthly-changing themes and campaigns to shop customer interfaces and advertising. Instead of the separate campaigns of the past, the consistent repeated concepts significantly reduced the working hours that were tied up in continuous activity and clarified the overall brand experience.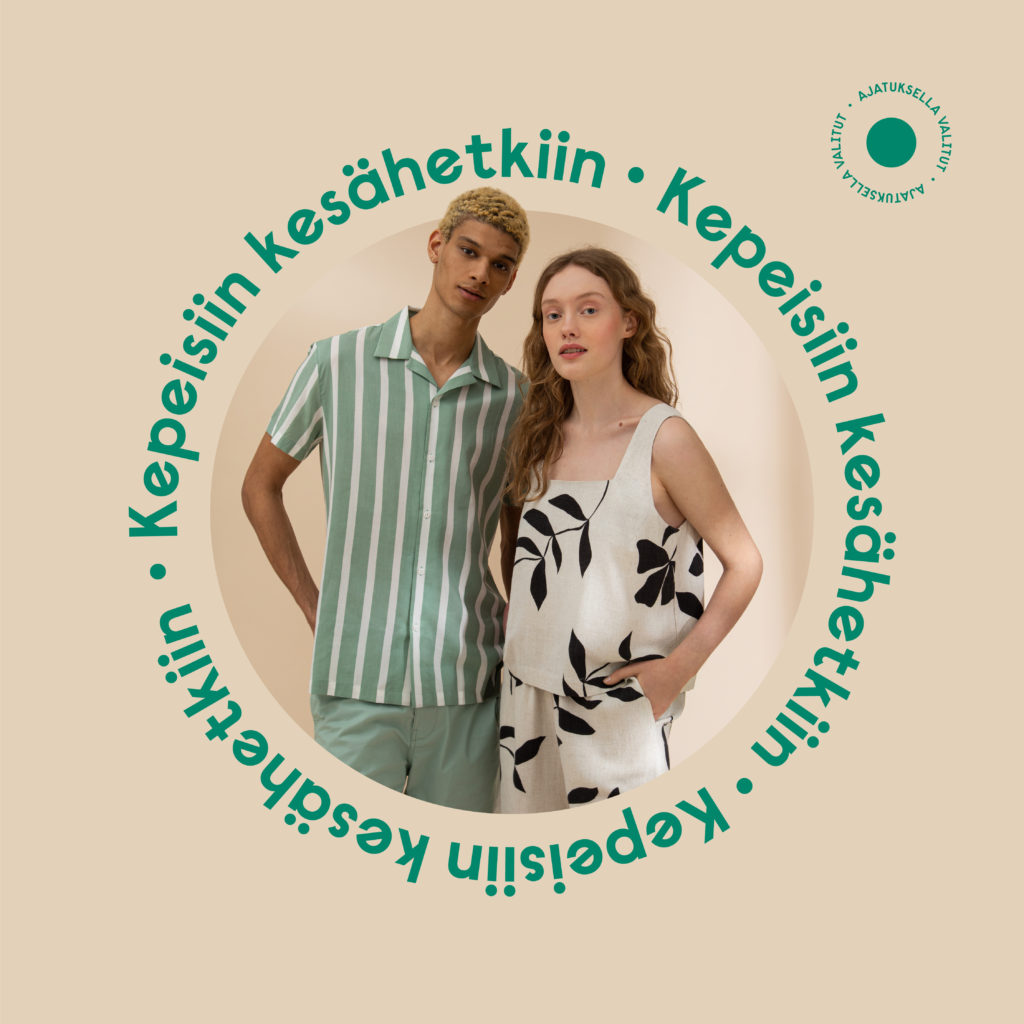 With Care In Mind is a monthly collection of clothes from current trends and selections curated by Kekäle.
With the help of the Ihan Uutta concept, customers are shown that these clothes are brand new in Kekäle's selection.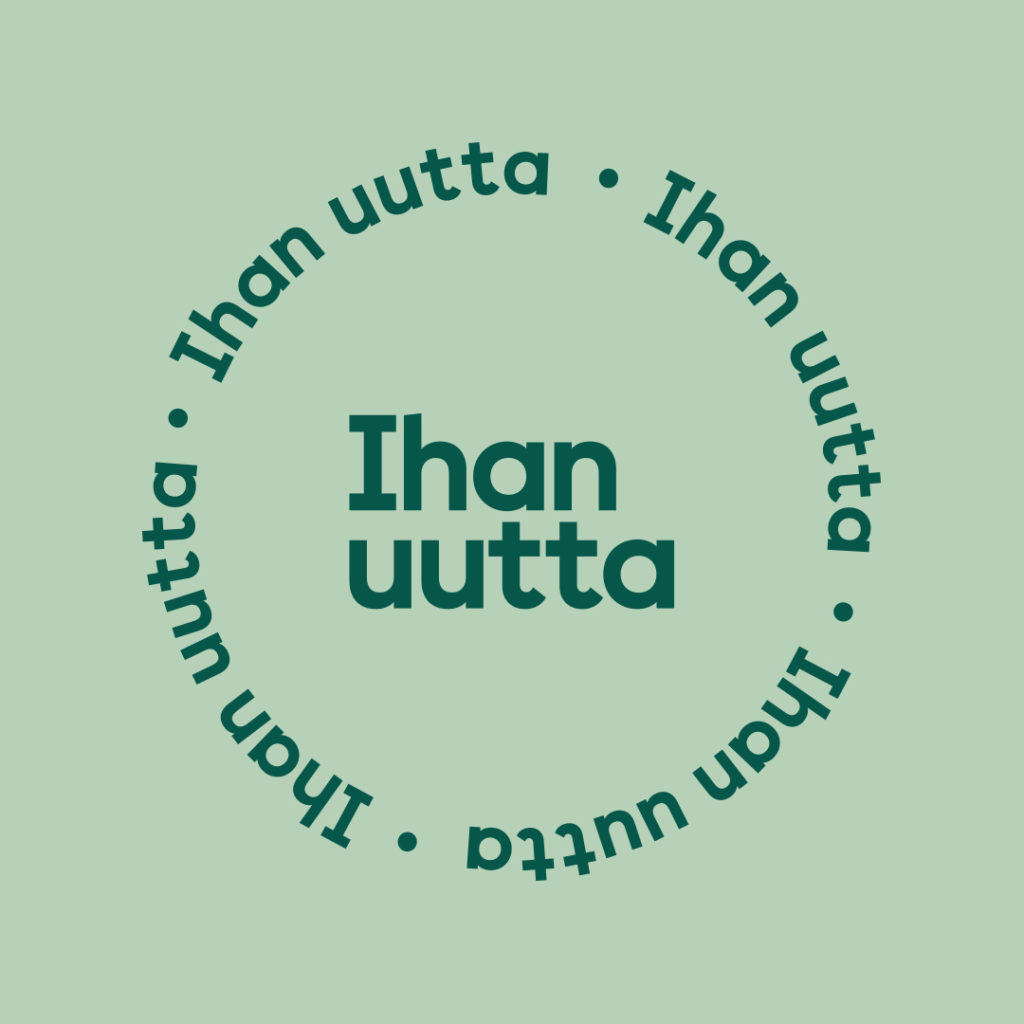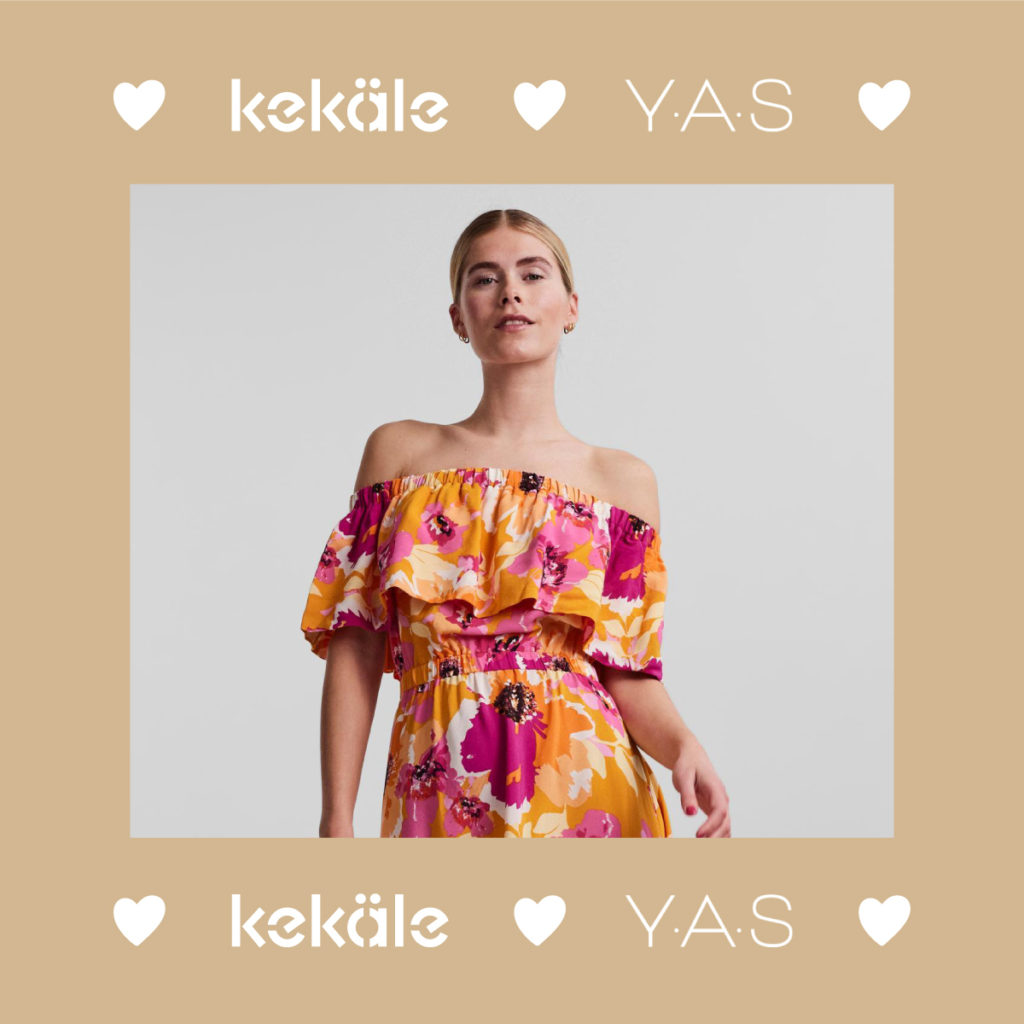 Kekäle's selections have clothes from over a hundred brands. Kekäle 💚 is a concept that highlights trendy, responsible, and otherwise interesting brands.
Ivalo and Kekäle continue to cooperate closely. We work together on Kekäle's loyalty program with all its customer contact points, bring the traditional customer magazine into the digital world, and design different service and product developments. We also co-produce content for the social media concept we have created and constantly develop marketing measurement.