Beely

The smartest way to get a car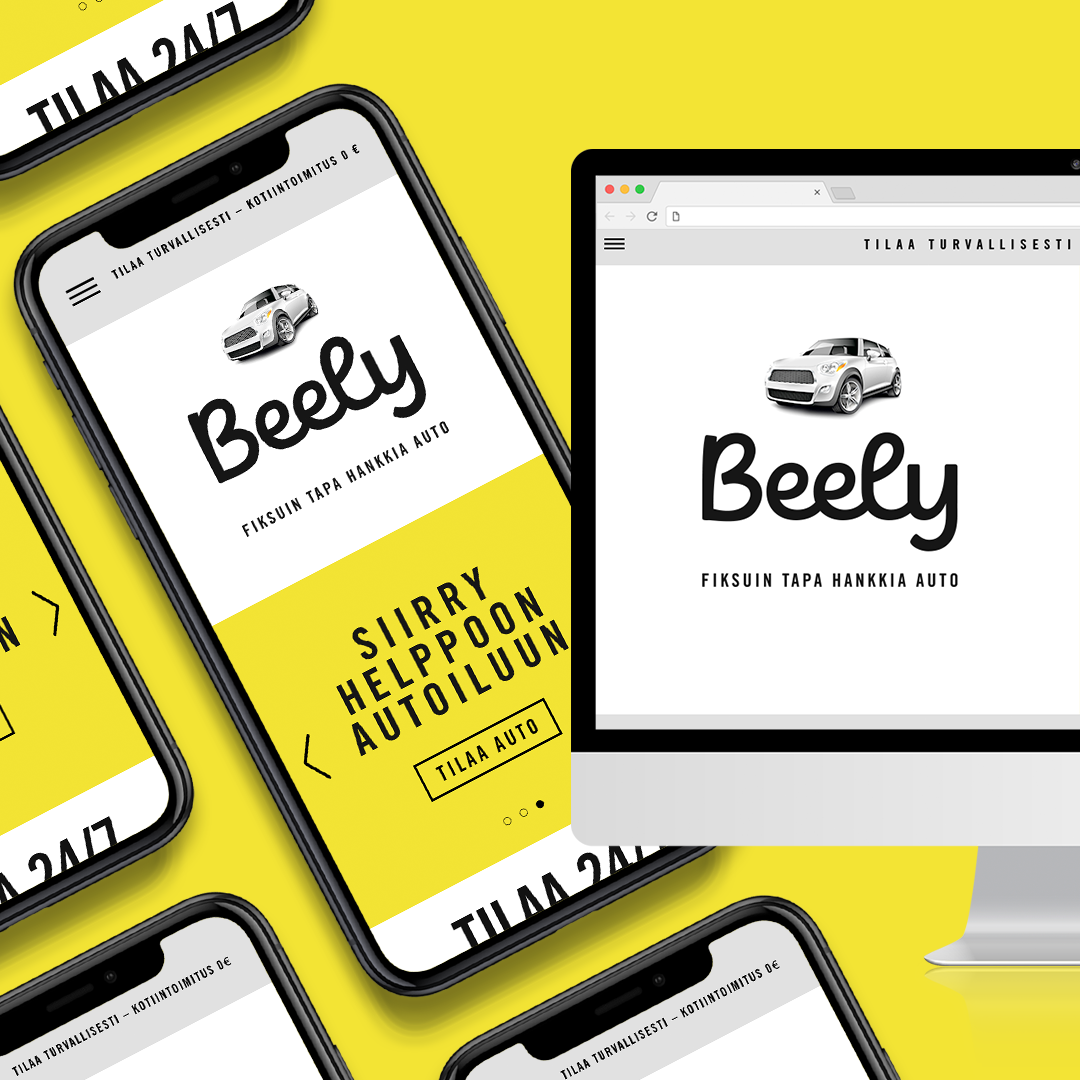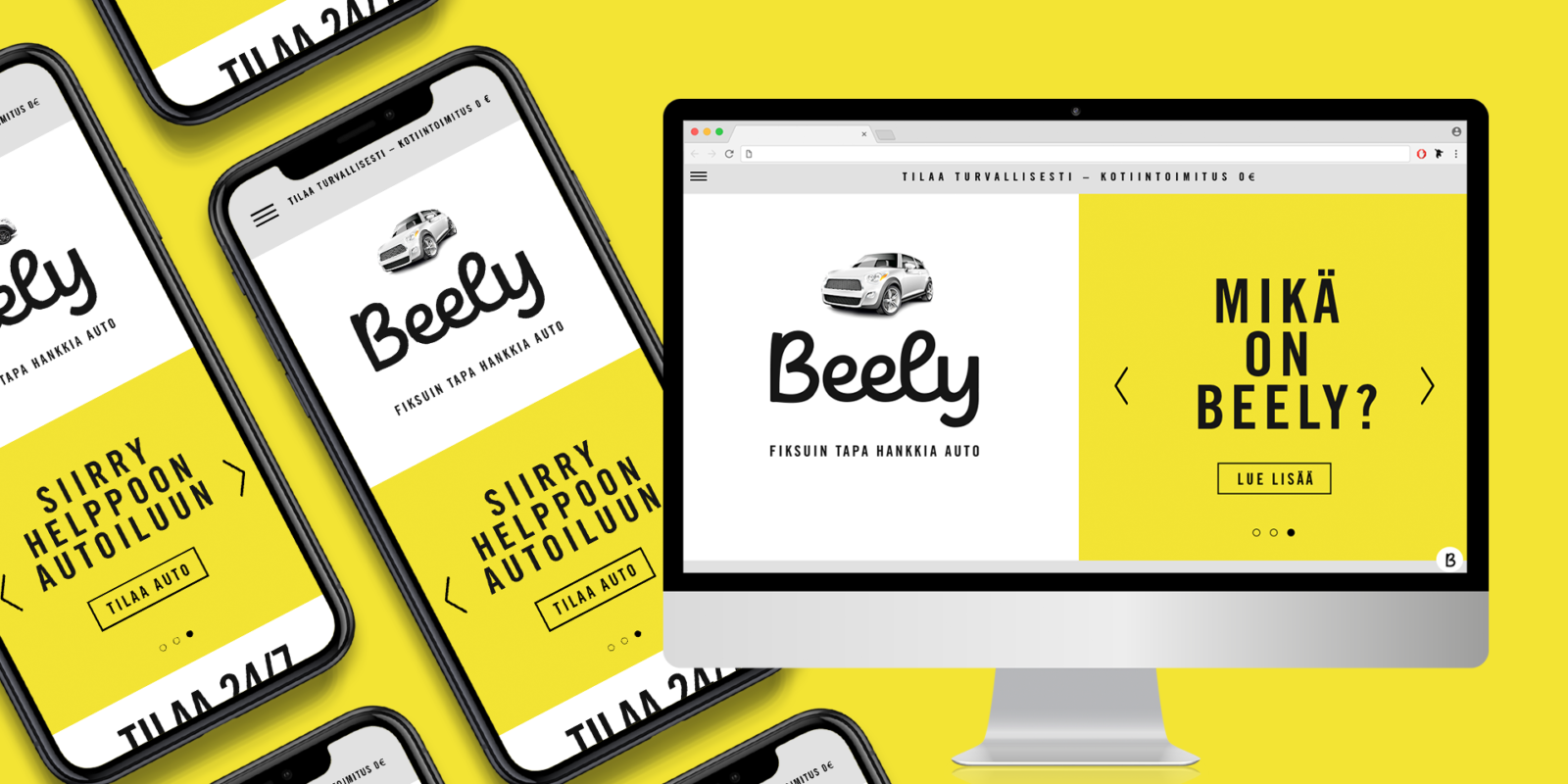 Beely is a new monthly fee based private car leasing service. Beely's aim is to reduce stress that comes from owning and maintainining a car. Beely was founded in 2020 and wanted to stand out from other similar players in the market. It wanted to change the conception of private car leasing industry and become the most well know player in its field. Beely has plans to become an internationally successful player and it needed an agency that could help accomplish these ambitious plans.
When we begun our journey together, Beely didn't have any foundation for the brand or any data or insights about it's potential target groups. Together we build a solid brand strategy and found multiple new customer groups and build a path to growth that helped us target right messages to the right people at the right time.
Our cooperation with Beely continued with brand visual renewal in anticipation of an expansion to international markets. The goal was to make Beely distinctive and to find a way to make the look and feel represent brand attributes: bold, accesible and distinguishable.
Towards 2022: We will continue building the brand story and implementing fitted concepts to different tartget groups. In addition to becaming an internationally know player our roadmap includes building a new digital ecosystem to support an unprallel customer experience.
• Tripled customer base
• Tripled revenue
• Beely became (as the youngest operator) the most well known brand in the field and it also became the category leader