St1

Makers of clean energy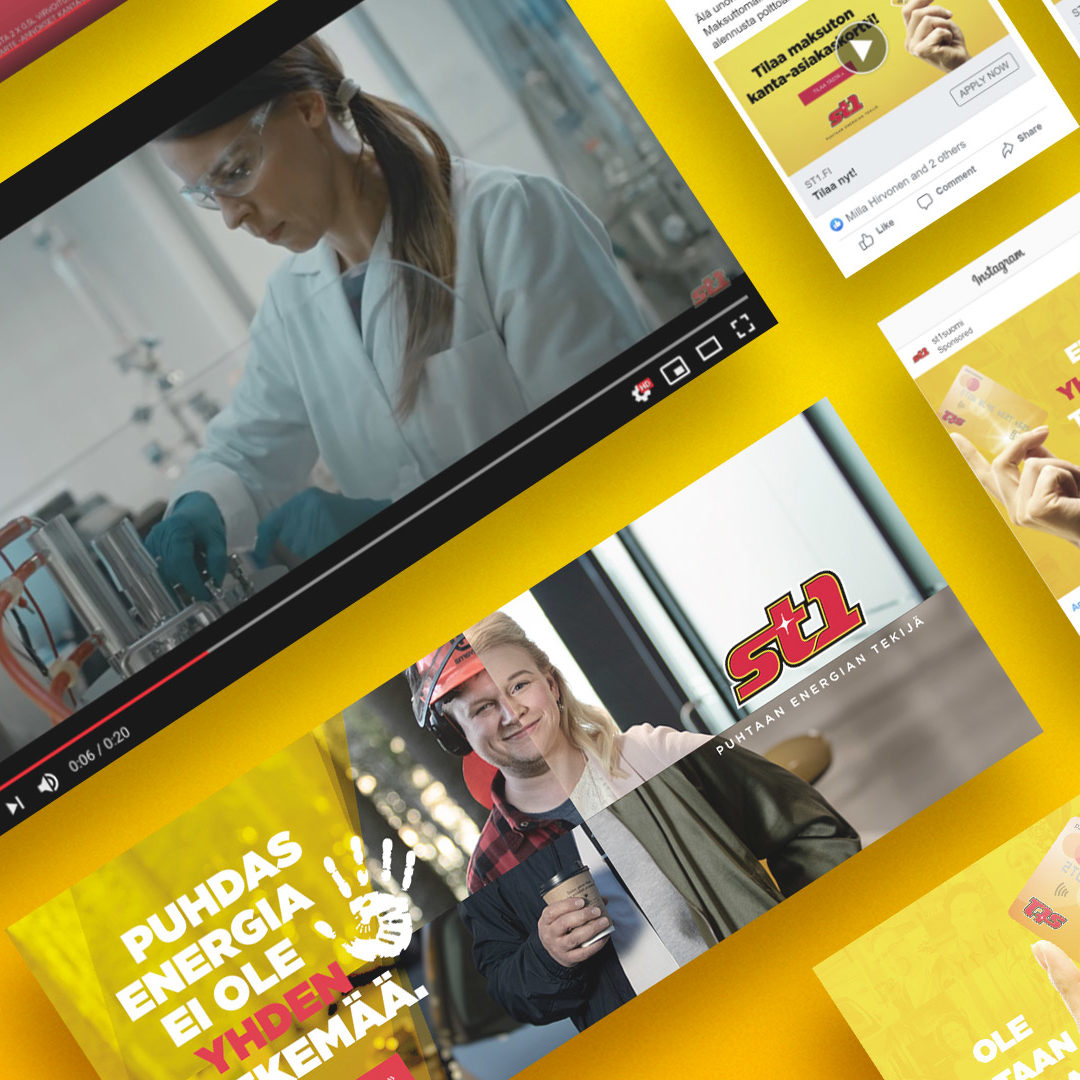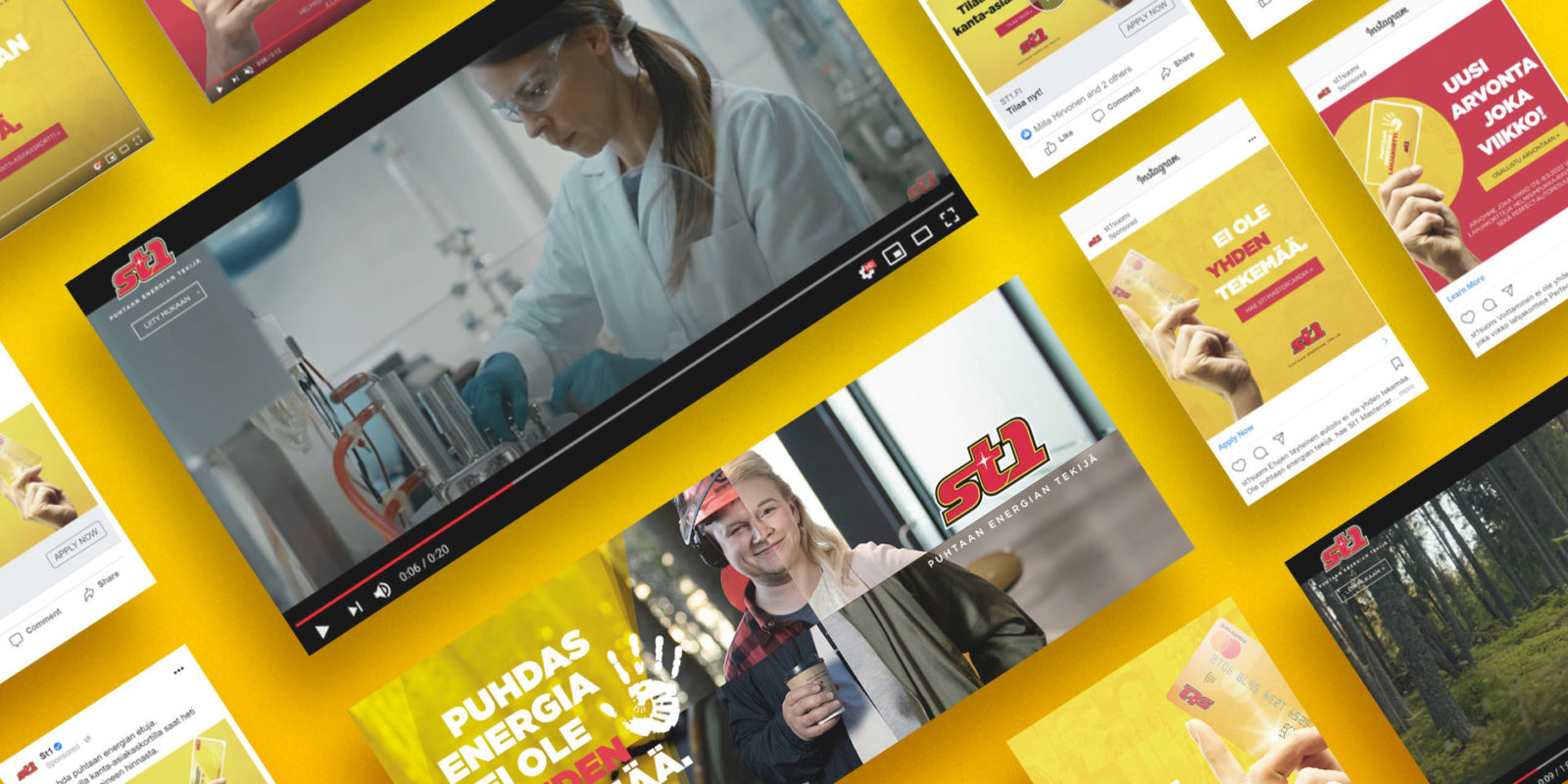 IVALO Creative is a strategic all-in-one partner to St1. We work using our refined, shared process with the client and Nörr3.
St1 is a Nordic energy company, and Ivalo has been its lead agency since the beginning of 2020. Ivalo leads St1's BtoC and BtoBmarketing in a comprehensive manner, from brand building to finding leads and customers for the loyalty programme and obtaining sales results. St1's strategy is implemented in Finland as well as in projects in the Nordics.
St1's aim is to transform its image in people's minds: from a petrol station to an energy company, a clean energy maker.
Together we have build a strategical long-term Roadmap; how to develop St1's brands, improve their recognition and most of all makeconsumers understand what products and services St1, Shell and Helmisimpukka restaurants together provide.
Average attention value of the campaigns:
More than 75 %
Average attention value of the campaigns
Grown by 263 %
Number of Mobile refuelers
Record number of new loyalty customers in the Nordics
Loyalty customers
Grown by 263 %
Number of Mobile refuelers