Metsä Forest

Metsä takes care of its own
Ivalo Creative Agency has been a strategic partner of Metsä Forest, part of the Metsä Group, since 2014. Metsä Forest is responsible for the Group's wood procurement. Also local forest entrepreneurs from all over Finland are in Metsä Group's focus. The aim of the cooperation has been to develop the entire customer experience. Metsä Forest wants to be a closer and increasingly important partner for Finnish forest owners and forest entrepreneurs.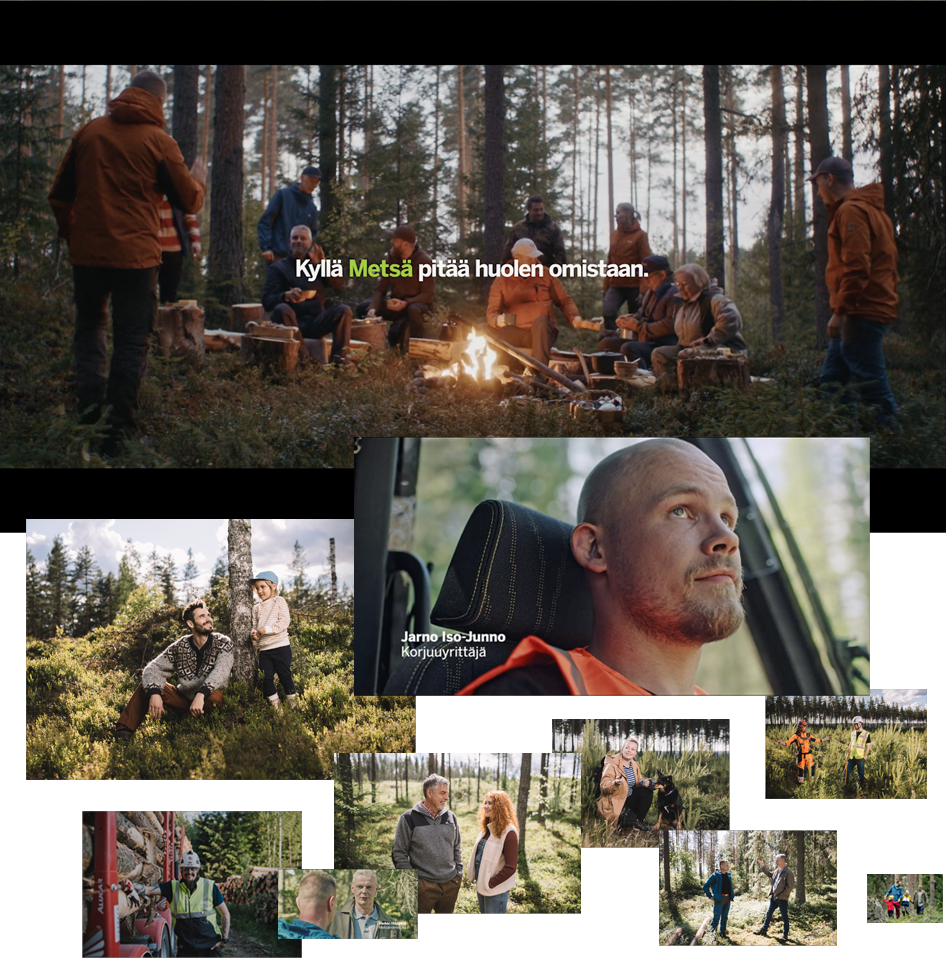 Therefore, ordinary Forest owners and local entrepreneurs have been involved in building the brand strategy from the beginning. We have executed a wide range of projects: brand building, cooperative elections, customer communications for entrepreneurs and forest owners, wider brand marketing in connection with wood procurement campaigns, and various corporate and social media videos as a continuous entity.
In our marketing communications efforts to more than 100,000 Finnish forest owners, we mainly utilize Metsä's own digital communication channels, Metsä's digital membership services and customer media. The need for wood procurement has increased heavily in Finland, hand in hand with the need to taking care of our forests. That is why our cooperation is also deepening year by year.